EAT. LEARN. PLAY. KIDS FUN RUN
We're hard at work constructing a new Oakland Marathon experience in 2024! The details below are based on 2023 for general reference and are subject to change.
Welcome to the Oakland Kid's celebration of play! In partnership with the Eat. Learn. Play. Foundation we have running distances for ages 0-12 as well as activities & music on  Saturday, March 16. The Kids Fun Run will be limited, so register early!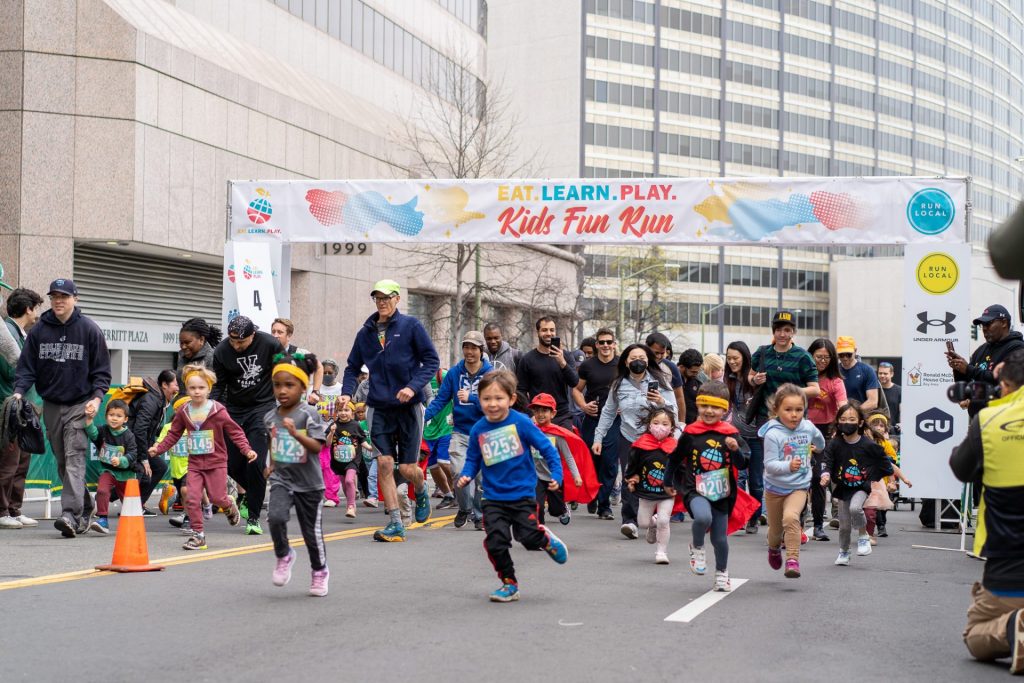 '24 OAKLAND HALF MARATHON UPDATES
We're working on a new course & experiences for 2024! Stay tuned for details as well as additional experiences for the Eat. Learn. Play. Kids Fun Run.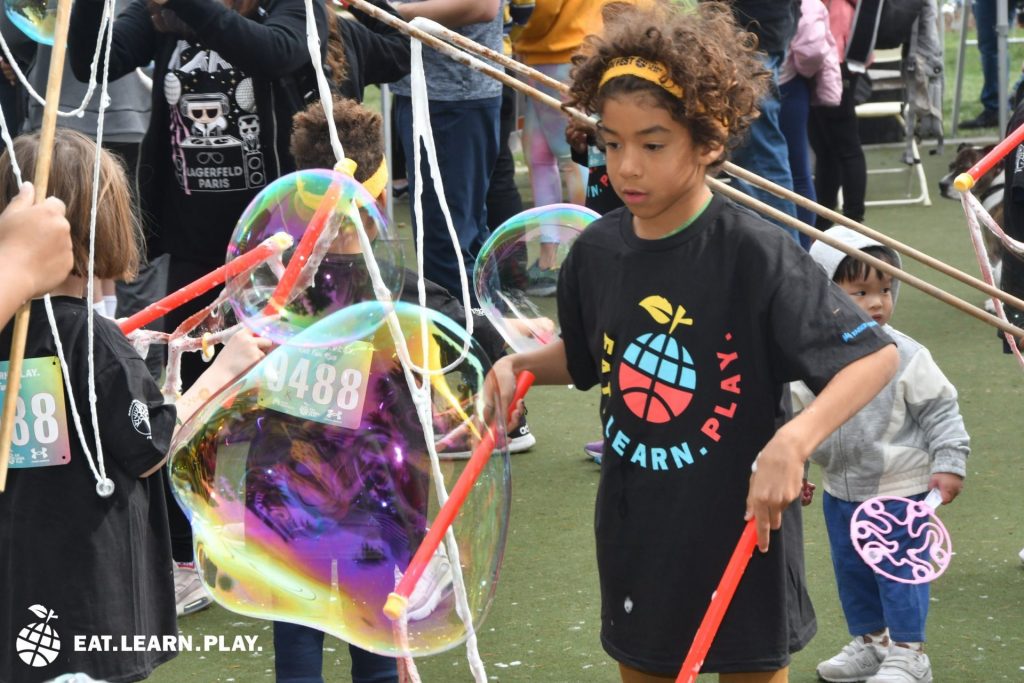 Registered Kids Receive…
Quarter Mile, Half Mile & Mile distances
Eat. Learn. Play. Kids Fun Run Shirt & Medal
 Stay tuned for additional 2024 details! 
Family Experience…
Interactive play areas for every age at the Family Festival.
Family-friendly tunes
Eat. Learn. Play. Bus
Packet Pick Up
Parents & guardians are welcome to pick up participant bibs at any of our Pick Up locations beginning on Wednesday. You may also pick up on Saturday morning beginning at 10:00am at Snow Park and ending at 11:45am prior to the start of the first Kids Race.
Races
All races will take place near Snow Park. Please be ready by 11:45 at the starting line for warmups. Races will begin promptly at 12:00pm, going in age order beginning with the youngest and ending with the oldest group. Parents and guardians, especially those 5 and under, are encouraged to run the course with their child, but there will also be Oakland Running Festival volunteers running alongside the children throughout the race to cheer them on and support them all the way through the finish line!
We are organizing kids into three distances – Mile (ages 10-12), Half Mile (ages 6-9) and 1/4 Mile (ages 5 & under) – but should your kid wish to go up or down in distance that will be a-OK!
EAT. LEARN. PLAY. FOUNDATION
Help us ensure kids in our community have access to the three vital pillars of a healthy childhood — nutrition, education, and physical activity. 
Founded by Stephen and Ayesha Curry in 2019, Eat. Learn. Play. launched with a focus on improving the lives of kids and families in Oakland, the Bay Area, and across the country. We support children's well-being through access to nutritious meals, quality reading resources and opportunities to play and be active because everyone deserves the chance to live a happy, healthy childhood. Our efforts are focused on improving Oakland public schools to transform the school experience for a generation of students—ensuring all OUSD students are provided the nutritious meals they need to thrive, the support needed to become stronger readers, and great schoolyards and opportunities to be active and participate in youth sports.
For more information about Eat. Learn. Play., please visit www.eatlearnplay.org, Instagram, LinkedIn, Facebook, and Twitter.